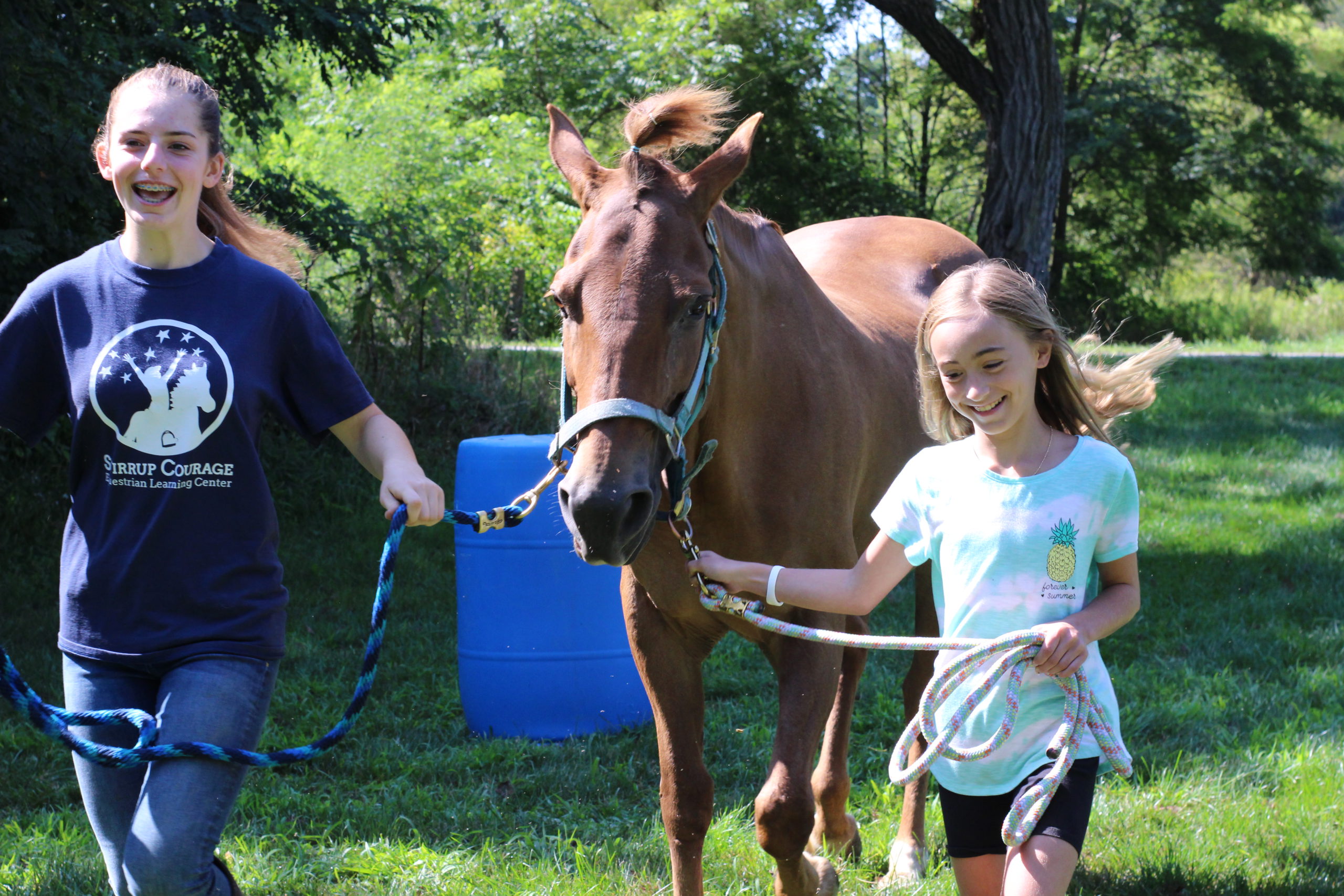 Give your child the gift friendship with a horse!
Our first sessions in June are full, and we are now starting the waiting list for new classes to start in July. Please fill out our participant interest form so that Director Tara Steiner can add you to our list and we can reserve a spot for your child!
New Participant Interest Form link:
https://forms.gle/ptYPYkNwxnHEc1sx6
Current Class Descriptions: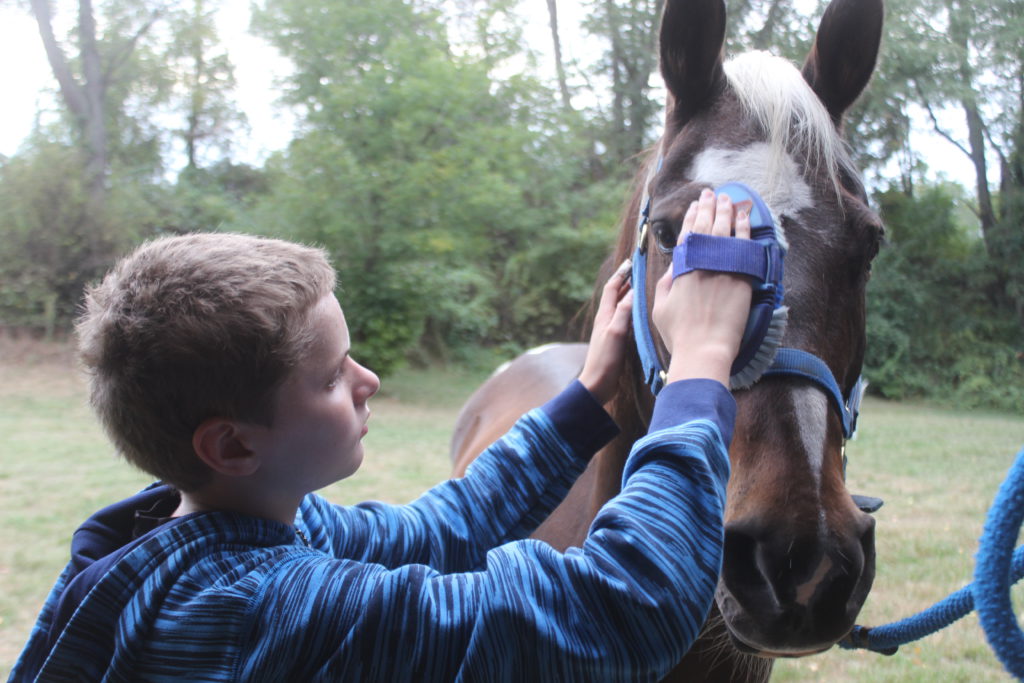 Intro to Horse Care: Level 1 (4 weeks/$100)–Our entry level class, in which students learn the basics of expected behavior and safety around horses, proper grooming, general horse facts, and leading. ALL new students begin in this class no matter their previous horse experience, as it gives our team the chance to get to know each child and observe how they interact with the horses, respond to instruction, and work with others in groups and one-one-one settings. Each student is paired with at least one volunteer.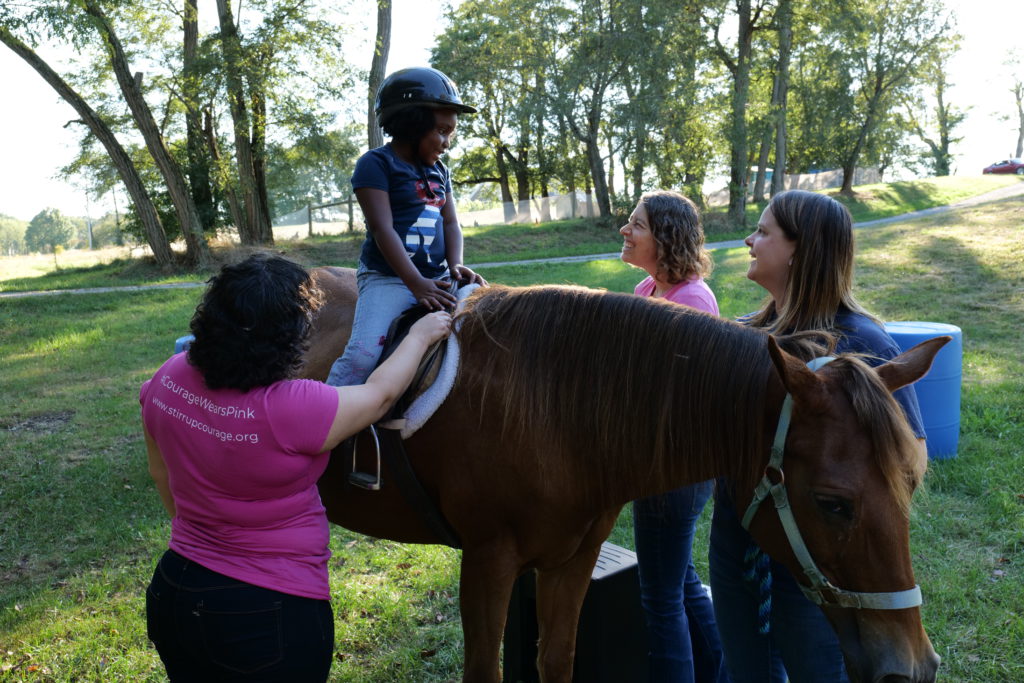 Stirr-UP!: Beginner Riding Level 1, 2 (4 weeks/$100)–*Open only to graduates of the 4-week Horse Care class. The first class to put kids UP in the saddle! We will practice safe mounting and dismounting, learn about the items of tack our horses are wearing, and use lots of games and exercises to become comfortable, secure, and balanced on the horse's back. In Level 1 and 2, all leading of the horse is done by a volunteer, with another volunteer beside the child as a spotter. More use of reins is gradually added throughout Level 2. We will also continue to learn more about horse care and practice groundwork skills.
Questions? Want to pass on info to a family that could benefit? Download our FAQ Sheet: