Story behind the logo:
I (Tara) carried a picture of what I imagined for a logo—a child lifted higher by the horse and able to stand taller supported by the stirrups to reach for the stars—around in my head ever since the name Stirrup Courage was decided. I spent hours searching for images that would match different parts of what was in my head, tracing silhouette shapes, hand drawing, and re-drawing until I felt like I had captured it, and then handed the drawing over to my husband who took pictures of our children modeling the pose to get a more accurate child silhouette and turned the whole thing into a digital image.
Besides the obvious inclusion of a child and a horse, if you look closely the arrangements of stars in the sky form an "S", and the stirrup with the child's toe poking out makes a "C"! There are 7 total stars the child is reaching toward, which represent the 3 core values for the program (Safety, Belonging, Encouragement) and 4 main goals for participants (Confidence, Connectedness, Caring, healthy Coping Skills). In a single image it tells a story of who we are and what we do!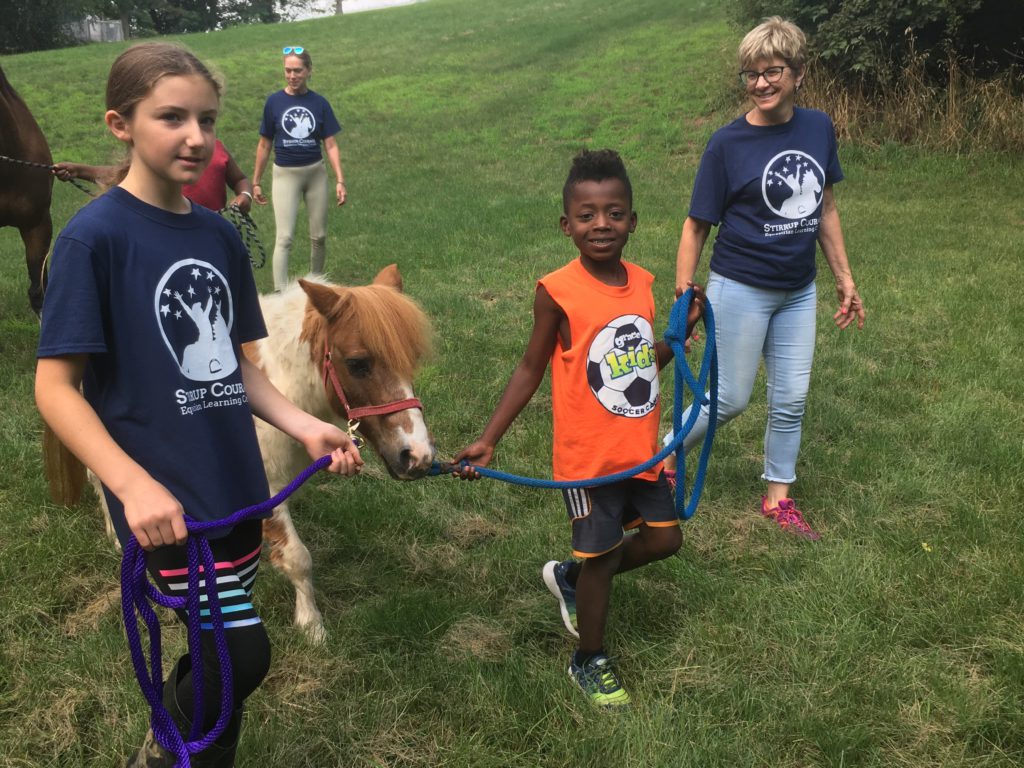 Logo Download
Right Click and click "Save Link As" to save any of the below files.