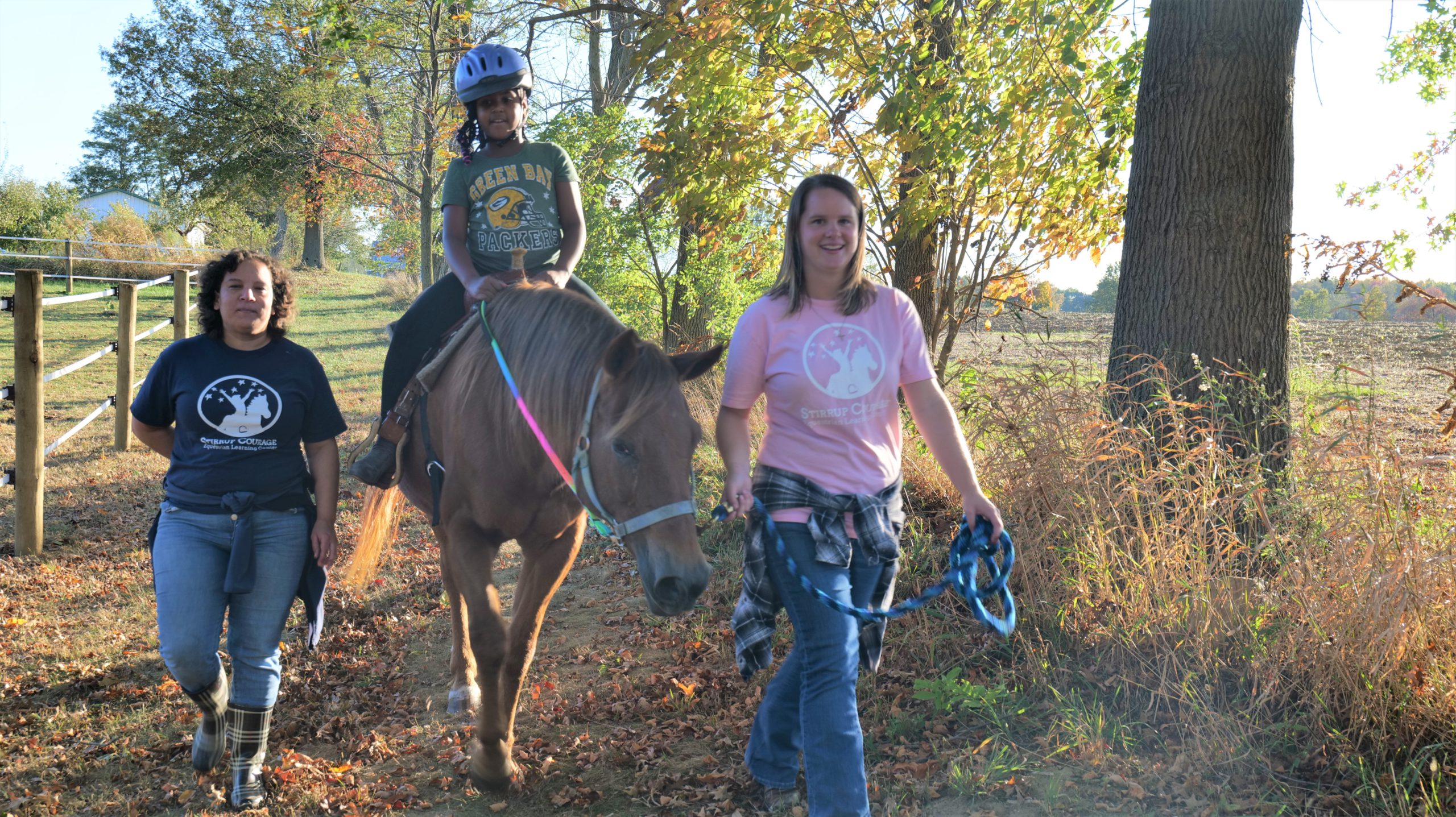 Meaningful connections made possible through YOUR support!
Stirrup Courage, Inc. is a 501(c)(3) non-profit organization, all donations are tax-deductible (EIN 86-2771772).
Our Barn Raising Capital Campaign is progressing!
Our Final Phase invites individual supporters and fundraisers to join in our goals of raising the funds to complete the indoor viewing room and gathering space for families, including a handicap-accessible family bathroom, toddler play space, and horse book library for our students!
Donations can be made online through by PayPal, Venmo, or credit card using our GiveButter campaign at the link below:
Donations by check may also be mailed to:
Stirrup Courage
645 S Kohler Rd.
Orrville, OH 44667
The Final Phase in our Barn Raising Capital Campaign is asking local businesses to partner with us to complete the indoor gathering space and viewing area for families so that they can wait comfortably in a warm indoor space during their child's lesson by winter of 2023! If you own a business, or have connections to a business that you think would be interested in providing a sponsorship for our building campaign, you can download and print the information and business sponsorship forms below: